Zest Dessert Paste - Sunrise Orange 1kg
Zest Dessert Paste - Sunrise Orange 1kg
Using natural ingredients with orange juice concentrate added, Zest Sunrise Orange has a well balanced sweet & juicy orange aroma.
Natural flavour compound to flavour any dessert
Natural colour used
Orange juice concentrate added
Bake stable
Recommeded dosage:
25g - 30g flavour : 1kg of total mixture of cream filing
10g -15g flavour : 1kg of dough/batter
Product net weight: 1 kg
Made in Singapore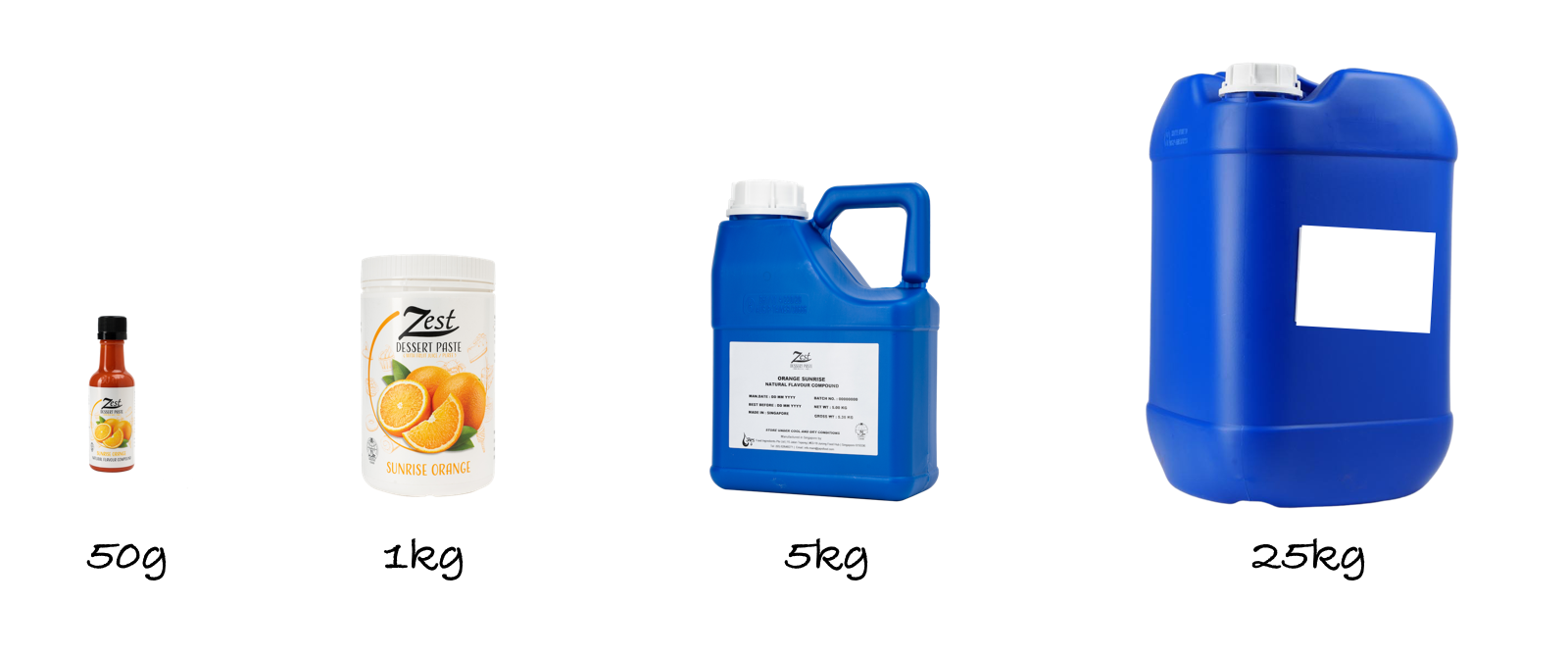 Ingredients:
Orange juice concentrate, water, humectants (E1520), natural flavours, stabilizer (E415), acidity regulator (E330), natural food colour.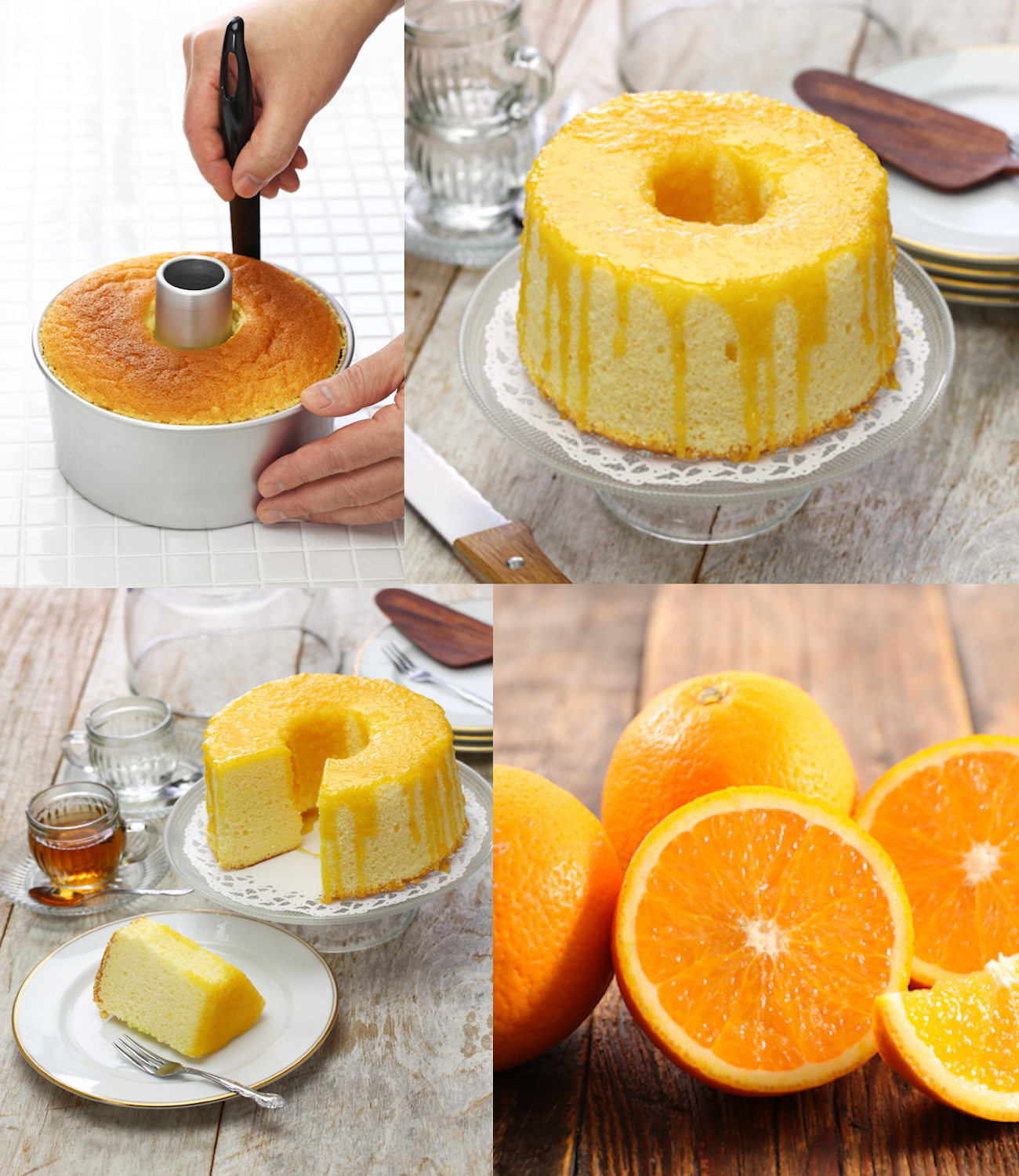 Orange chiffon with maple recipe
Ingredients
150g   Whole eggs
85g      Sugar
30g      Vegetable oil
2g        Ground cardamom powder
12g      Orange zest (1 medium orange)
280ml  Orange juice (3-4 oranges)
8.5g    

 Zest Dessert Paste – Sunrise Orange

75g      Cake flour
4g        Baking powder
125g    Maple syrup
Directions
Preheat oven to 170 degree C. Grease a  7" chiffon cake pan.
Separate the egg yolk from the egg white in two bowls. Place the egg white in the freezer for 15 minutes 
In the bowl with egg yolks, cream together with ½ of sugar until creamy and pale. Add the vegetable oil, ground cardamom powder, orange zest & whisk well.
Add the orange juice,

 Zest Dessert Paste – Sunrise Orange

  and continue to whisk.
Sift the cake flour & baking powder into the egg yolk mixture. Whisk until well combined with no lumps.
Remove egg white from the freezer and whisk with remaining ½ of the sugar until stiff peaks.
Fold in slowly the egg whitemeringue until well combined.
Pour the mixture into the chiffon pan and bake for 30-35 minutes.
Cool the cake up-side down. Run a paring knife around the pan to release the cake.
Drizzle maple syrup over the cake just before serving.