Zest Dessert Paste - Strawberry lovers 1kg
Zest Dessert Paste - Strawberry lovers 1kg
Using natural ingredients with strawberry puree added, Zest Strawberry Lover's has a sweet juicy & fresh strawberry aroma.
Natural flavour compound to flavour any dessert
Natural colour used
Strawberry puree added
Bake stable
Recommeded dosage:
25g - 30g flavour : 1kg of total mixture of cream filing
10g -15g flavour : 1kg of dough/batter
Product net weight: 1 kg
Made in Singapore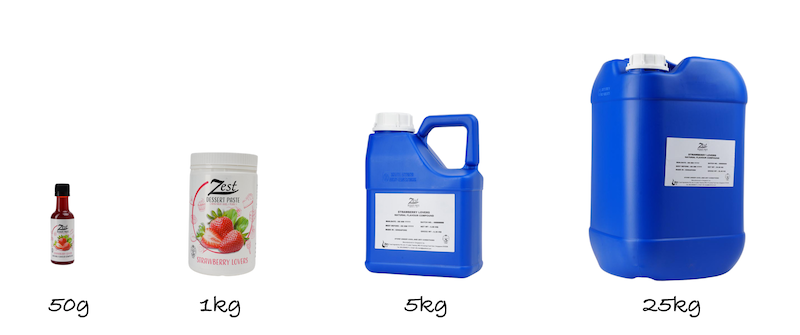 Ingredients:
Strawberry puree, water, natural flavours, humectants (E1520), glucose, stabilizer (E415), acidity regulator (E330), natural food colour.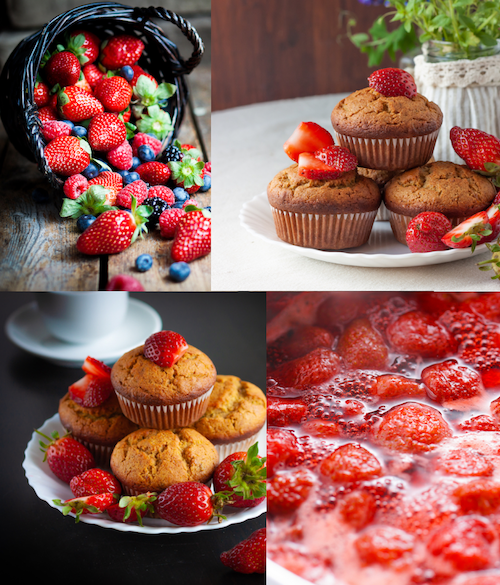 Strawberry muffin recipe
Makes 10-12 muffins
Ingredients
180g  Fresh strawberries
200g  All purpose flour
150g  Sugar 
5g  Baking powder
2g  Salt
1g  Cinnamon (optional)
50g  Vegetable oil
50g  Whole egg
100g  Whole milk
1g  JAPS Vanilla extract
10g  Zest Dessert Paste – Strawberry lovers
Directions
Preheat oven to 200 degree C.
Small dice 100g of the fresh strawberries. Save the remaining 80g whole strawberries as garnish. 
In a mixing bowl, sift the flour. Then add the sugar, baking powder salt & cinnamon together.
In a separate bowl, combine the vegetable oil, eggs, milk,  JAPS vanilla extract & Zest Dessert paste – Strawberry lovers together.
Mix the wet ingredients to the flour mixture until well combined. (The batter will be thickStir in the diced strawberries.
Divide the batter into 10 muffin cups and bake for 20 minutes. (or until golden brown).
Transfer to a wire rack to cool and serve with fresh strawberries.