Zest Dessert Paste - Lemon Delight 1kg
Zest Dessert Paste - Lemon Delight 1kg
Using natural ingredients with lemon juice concentrate & lemon oil added, Zest Lemon Delight has a fresh, sour & juicy aroma.
Natural flavour compound to flavour any dessert
Natural colour used
Lemon juice concentrate added
Bake Stable
Recommended dosage:
25g-30g flavour : 1kg of total mixture of cream filing
10g-15g flavour : 1kg of dough/batter
Product net weight: 1kg
Made in Singapore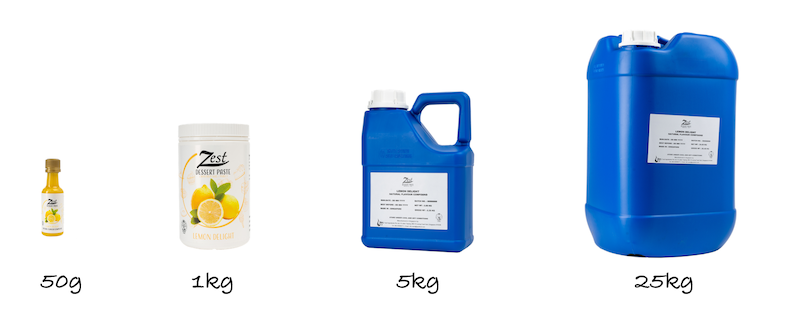 Ingredients:
Water, lemon juice, natural flavours, humectants (E1520), stabilizer (E415), acidity regulator (E330), lemon oil, natural food colour.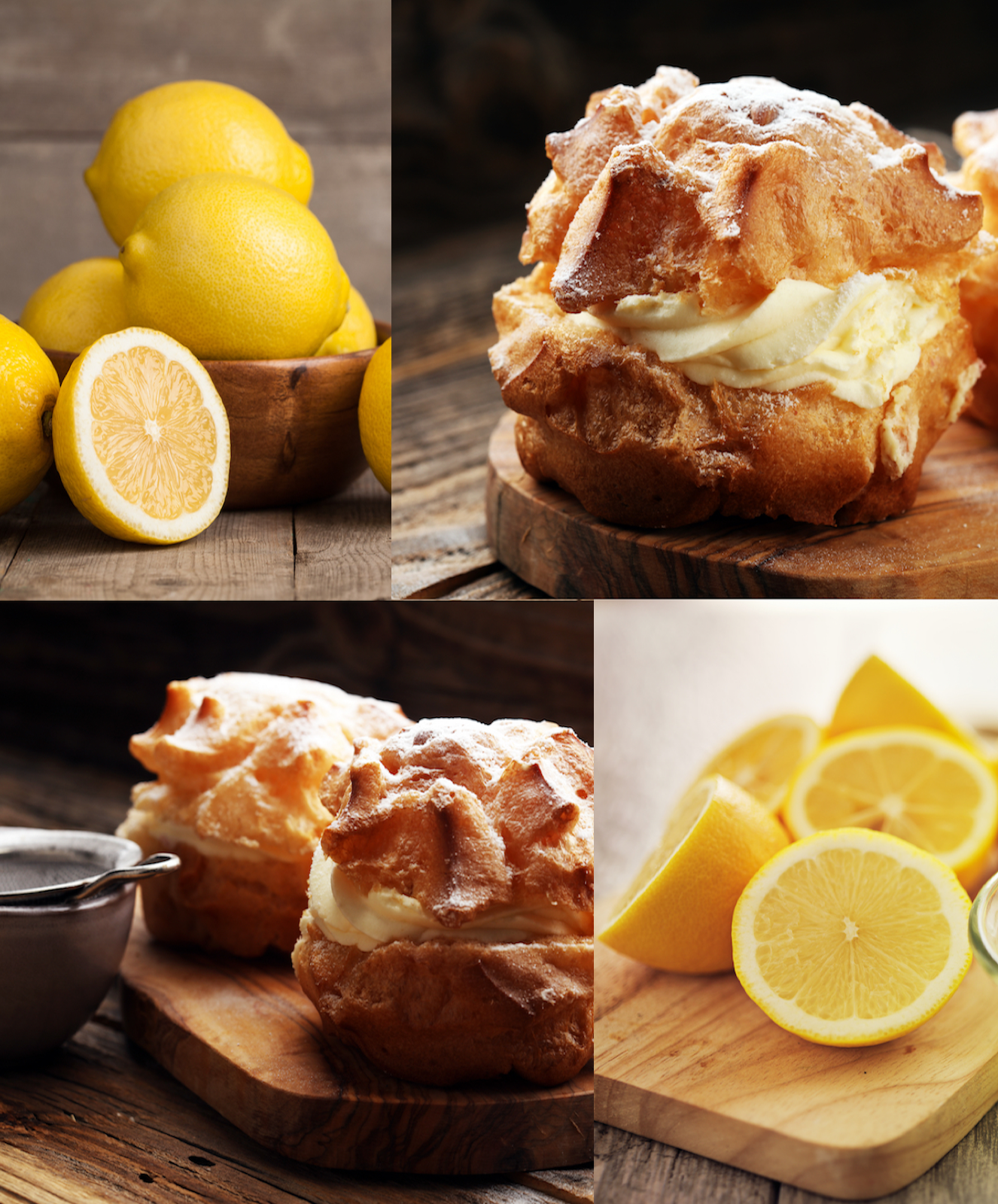 Lemon cream puff recipe
Ingredients
Choux 
250g  Water  
115g   Butter 
0.5g      Salt 
160g  All purpose flour
200g Eggs 
Lemon filling
300g Half & half 
70g Egg yolks
150g  Sugar
30g Corn starch
60g Butter

15g Zest Dessert Paste - Lemon Delight
Directions
Preheat oven to 200 degree C. And line 2 baking sheets with parchment paper and set aside.
Choux:
In a medium sauce pan, combine the water, butter, salt and heat over medium until butter has melted. Then increase heat to high and bring mixture to a rolling boil. Remove pan from the heat and add the flour altogether and stir vigorously. 
Return the pan onto medium heat, stirring continuously until mixture is smooth and creates a thin layer of skin on the bottom of the pan.
Remove pan from the heat and allow to cool  down to room temperature.
Transfer to a mixer and add the eggs 1 at the time beating mixture about 2 minutes after adding each egg. (Beat mixture longer if not well incorporated). 
Using a piping bag, pipe the choux pastry onto the baking tray (about 8-10 pieces) and bake in the oven for 20-30 minutes. 
Lemon cream
Add half of the sugar to the half and half. Bring the liquid to a boil.
Whisk the yolks well, and then add the remanding sugar, plus the corn starch.
Temper the liquid to the yolk mixture.
Bring the final liquid to a bain-marieto cook for 2-5 minutes. Then add the Zest Dessert Paste – Lemon Delightand whisk to combine.
Allow lemon cream to cool in the chiller.
Cut the choux pastry in half and pipe the lemon cream before serving.