Zest Dessert Paste - Coffee Time 1kg
Zest Dessert Paste - Coffee Time 1kg
Using natural ingredients with a blend of Arabica & Robusta coffee. Zest Coffee Time has a robust and creamy coffee aroma.
Natural flavour compound to flavour any dessert
Natural colour used
Instant coffee powder added
Bake stable
Recommeded dosage:
25g - 30g flavour : 1kg of total mixture of cream filing
10g -15g flavour : 1kg of dough/batter
Product net weight: 1 kg
Made in Singapore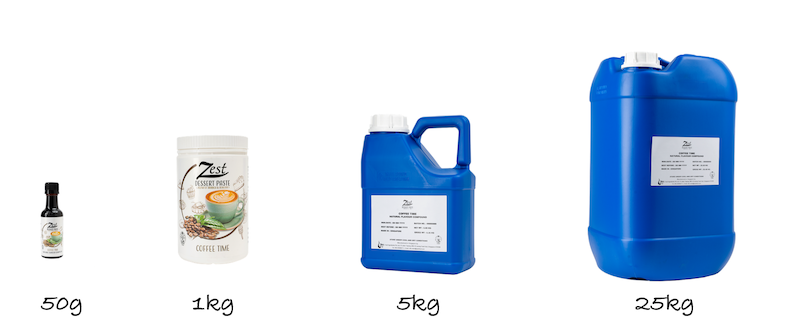 Ingredients:
Water, natural flavours, coffee powder, humectants (E442), glucose, caramelized sugar, stabilizer (E415).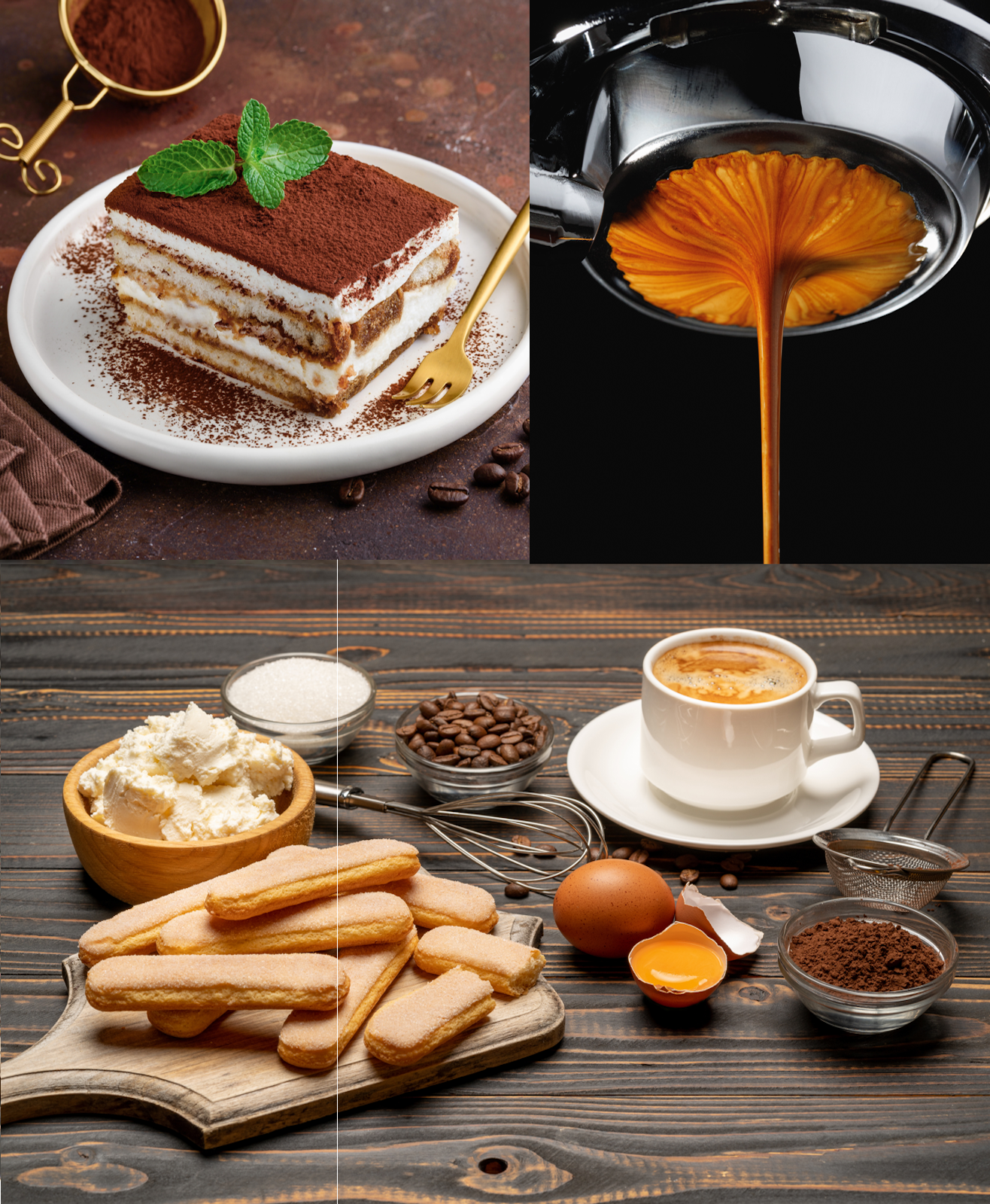 Tiramisu recipe
4 - 6 servings
Ingredients
72g  Egg yolk (4 nos.)
100g  Sugar
240g  Heavy Cream
230g  Mascarpone cheese

15g  ZestDessert Paste – Coffee Time

420g  Espresso coffee
30g  Rum or Cognac
50g  Cocoa powder
200g  Lady fingers
60g  Bitter chocolate (shaves)
5g  Mint leaf (garnish)
Directions
Place egg yolk and half of the sugar in a mixing bowl and whisk together until pale and triple in volume and set aside.
In a separate bowl, whip heavy cream with remaining half of the sugar until a soft peak texture. Then add the mascarpone cheese and Zest Dessert Paste – Coffee Time & continue to whip until soft and medium peak. (spreadable texture)
Combine the espresso and rum/cognac in a shallow bowl and set aside.
Assembly
In a 8x8 inch baking dish, dust small portion of the cocoa powder with a sifter.
Dip each ladyfinger on at a time in the espresso mixture and place them into the baking dish to form an even layer.
Spread 1/3 of the mascarpone mixture on top of the lady finger evenly.
Repeat with another layer of ladyfinger and mascarpone mixture twice.
Cover with plastic wrap and chill for at least 4 hours or overnight.
Dust top layer with cocoa powder just before serving.