Zest Dessert Past - Farmers Sweet Corn 1kg
Zest Dessert Past - Farmers Sweet Corn 1kg
Using natural ingredients with corn puree added, Zest Farmer's Sweet Corn has a well balance of sweet & creamy corn aroma.
Natural flavour compound to flavour any dessert.
Natural colour used.
Corn puree added.
Bake Stable
Recommended dosage:
25g-30g flavour : 1kg of total mixture of cream filing
10g-15g flavour : 1kg of dough/batter
Product net weight: 50g
Made in Singapore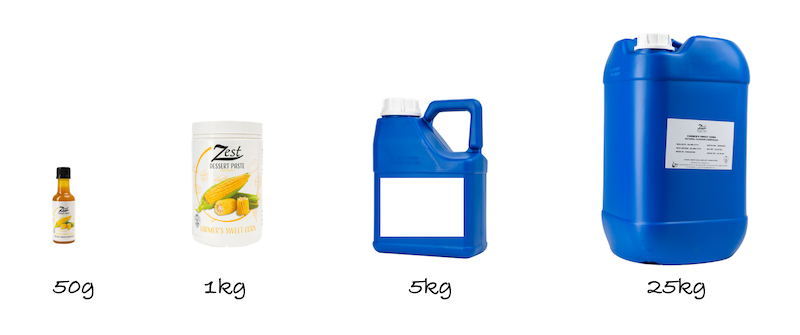 Ingredients:
Sweet corn puree, natural flavours, water, glucose, thickener, humectants (E1520), stabilizer (E415).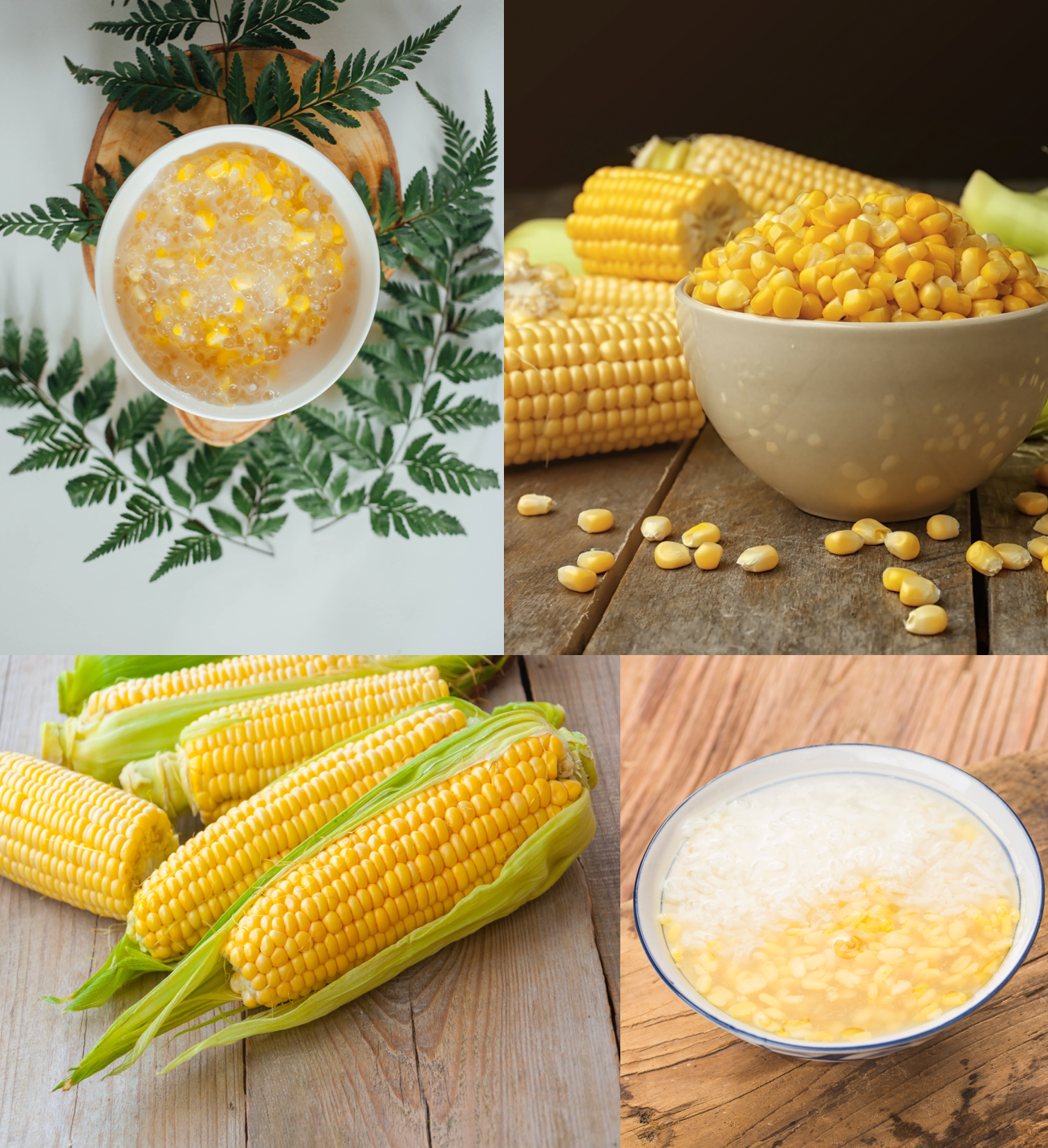 Sweet corn dessert recipe
4 servings
Ingredients
400g  Corn kernels
150g  Water
400g  Thick coconut milk
20g (TT)  Sugar
1g  Salt
80g  Pandanleaves
100g  Cooked sago
  

Zest Dessert Paste – Farmer's Sweet Corn
Coconut cream Topping
50g  Water
10g  Corn starch
100g  Thick coconut milk
1 pinch (0.2g)  Salt
Directions
Blend ½ of the corn kernel with water until fine in a blender.
In a pot, add the blended corn, balance corn kernels, coconut milk, salt, sugar, pandanleave and bring to a boil. 
Remove pot from the heat as soon as it starts to boil to prevent over boiling coconut milk.
Add in the cooked sago.
Serve hot or cold with coconut cream topping.
Coconut cream topping
Mix the water with the corn starch.
Bring coconut milk to a simmer stirring constantly to prevent burning. 
Add the corn starch mixture to thicken.
Stir in the salt.