Zest Dessert Paste - Gula Malacca 1kg
Zest Dessert Paste - Gula Malacca 1kg
Using natural ingredients with palm sugar & coconut cream added, Zest Gula Malacca has a sweet, creamy caramelized candy aroma.
Natural flavour compound to flavour any dessert
Natural colour used
Palm sugar added
Bake stable
Recommeded dosage:
25g - 30g flavour : 1kg of total mixture of cream filing
10g -15g flavour : 1kg of dough/batter
Product net weight: 1 kg
Made in Singapore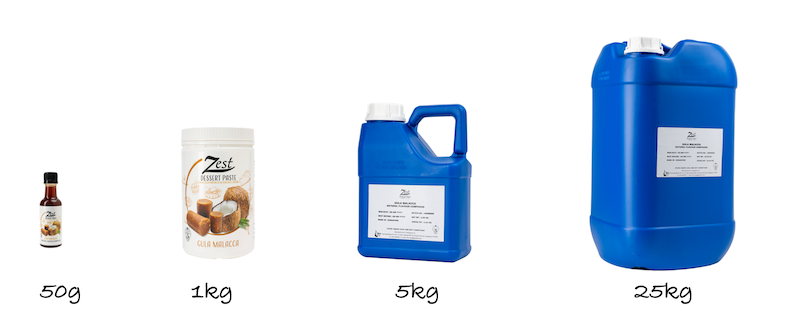 Ingredients:
Palm sugar, brown sugar water, natural flavours, coconut cream, humectants (E1520), salt,  stabilizer (E415), maltol (E636).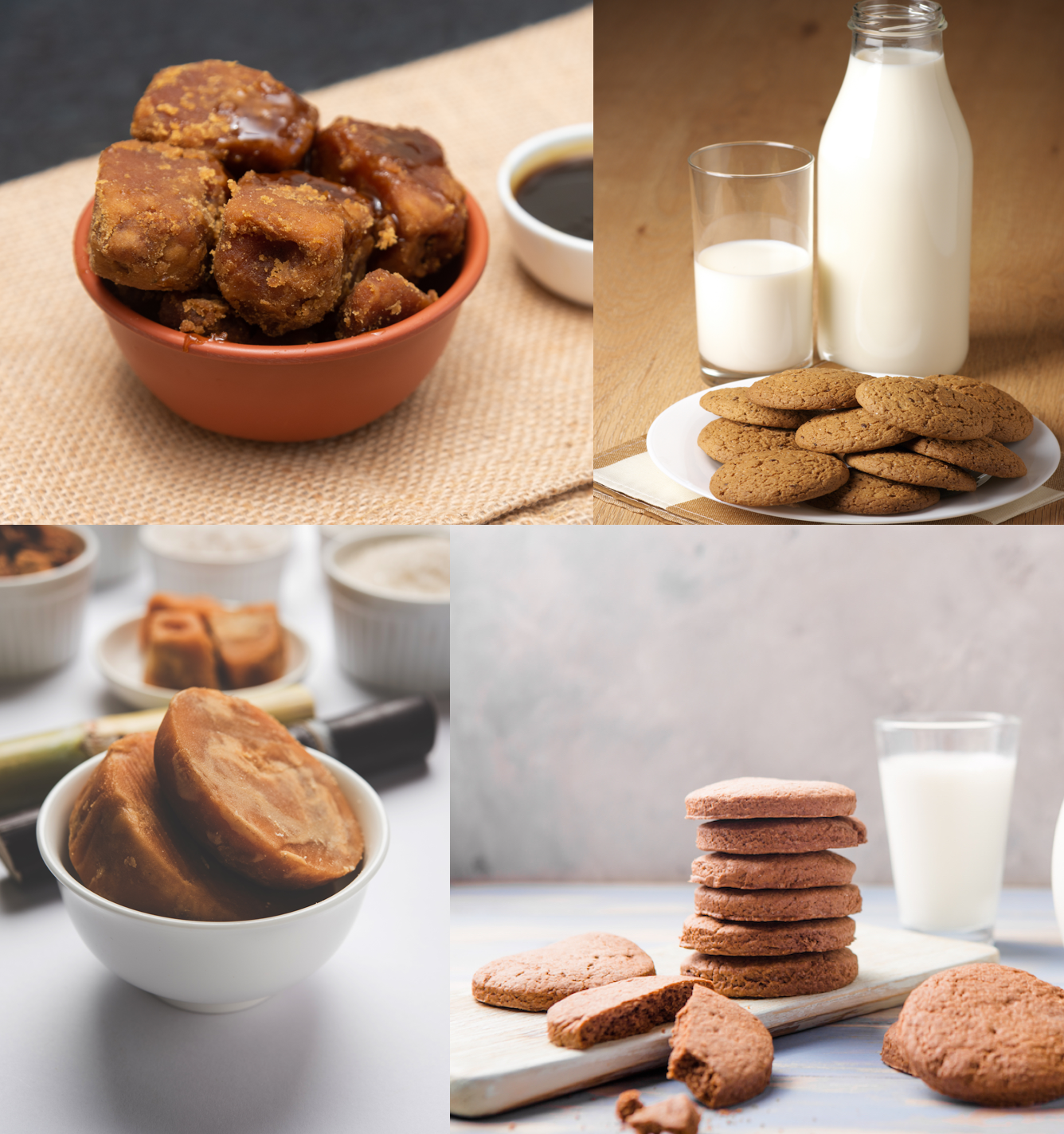 Gula Malacca cookie recipe
Makes 16 cookies 8cm
Ingredients
250g  All purpose flour
12g    Milk powder
1g      Baking powder
175g  Unsalted butter
125g  Gula Malacca
75g    Eggs
20g    Whole milk

8g       Zest Dessert Paste – Gula Malacca

1g  Salt
Directions
Preheat oven to 180 degree C.
Sift together both flours, milk powder, baking powder, and salt and set aside
In a jar, place the eggs, liquid milk and, and vanilla essence and set aside.
Mix the butter with an electric mixer with a paddle, then add the sugar.
Once the butter is well creamed, (butter is pale in color, and sugar is very fine) add the eggs mixture.
Mix well, then place the batter in a piping bag, and pipe.
Bake till golden.
Allow to cool and serve.